VIP Three Island Tour - private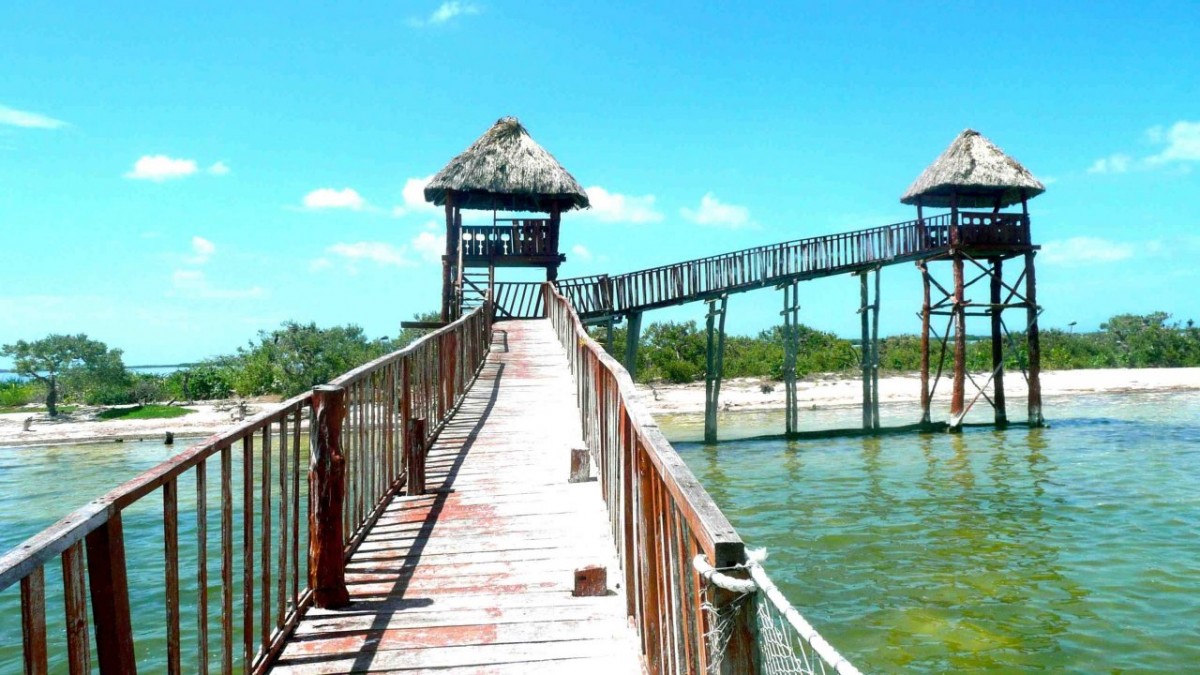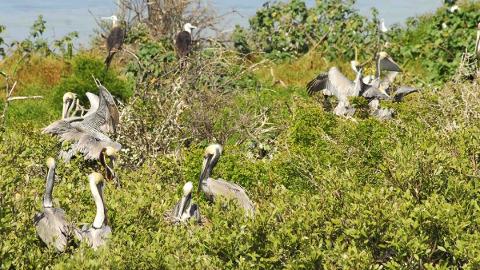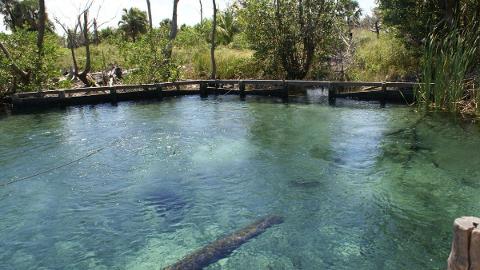 Duration: 3 Hours (approx.)
Location: Isla Holbox, Quintana Roo
Product code: P0ANWD
On the VIP tour you will have, additional to our Classic 3-Island Tour:

FLEXIBLE DEPARTURE TIME: We recommend to start this experience as early as possible, avoiding other boats during the tour. Although we cannot guarantee that no one else is doing the tour at the same time, most likely you will be the only one in each place we visit, because no group tour starts before 9:00 am.
PICK UP IN YOUR HOTEL ON REQUEST: Contact us at least one day before to provide details.

PRIVATE BOAT: You determine how long you want to stay in each place We visit.
CERTIFIED GUIDE: One of our experienced guides will not only explain you what you are seeing during the tour, but also provide you with a lot of interesting and useful information about Holbox. All our guides are certified by the Federal Ministry of Tourism and have local knowledge. We have Spanish and English speaking guides. We can also offer a French speaking guide on request (subject to availability).
ALL FEES INCLUDED: Entrance fee to Yalahau included in the price.
BIRD WATCHING EQUIPMENT: We will provide you with professional 8x42mm binoculars specially made for birdwatching and we will also carry a bird guide of the of the Yucatan Peninsula with more than 450 species listed (also available for sale).
¿Did you know that Holbox Island belongs to the Natural Protected Area of Yum Balam, and with more than 220 different bird species that can be seen along the year, especially during Spring and Autumn, it is one of the areas with the greatest diversity of birds in the world? It is not only the privileged geographical location in the northern tip of the Yucatan Peninsula with its the merging waters of the Caribbean Sea and the Gulf of Mexico but also the surrounding landscape shaped by mangroves and wetlands that make this Island so unique in terms of natural habitats for all kinds of animals, including of course birds.

On this tour our captain will take you to the main places in the close surroundings of Holbox:
ISLA PÁJAROS (Bird Island): This small island is the home for 35 bird species throughout the year. Depending on the season, you can observe a true spectacle of nature.

PASSION ISLAND: On this island you can watch birds feeding and breeding. Most of the times you will also see pink flamingos feeding in the shallow and colorful waters.
YALAHAU: This is a cenote or water spring that according to the legend, was used by old pirates and fishermen as a fresh water supply. Now you can swim in the crystal clear water that rejuvenates and refreshes all visitors.
PUNTA MOSQUITO: A bird conservation Sometimes we have a larger bird concentration in Punta Mosquito, especially flamingos. If this is the case, we will take you to Punta Mosquito as well.
DOLPHINS: While hopping between the different areas we have a 50% chance to encounter a family of dolphins in their natural habitat.
FLAMINGOS: The main season for flamingos in Holbox is between May and November. Sometimes a small group of young flamingos stay in Holbox during the mating season between December and April. When they stay we might see a few in Isla Pasión or in Isla Pájaros, but they might as well be hidden inside the mangroves seeking protection. Flamingos are very sensitive to human presence and we can only get as close as they allow us. Once they start moving we must stop approaching.