Whale Shark Search & Cabo Catoche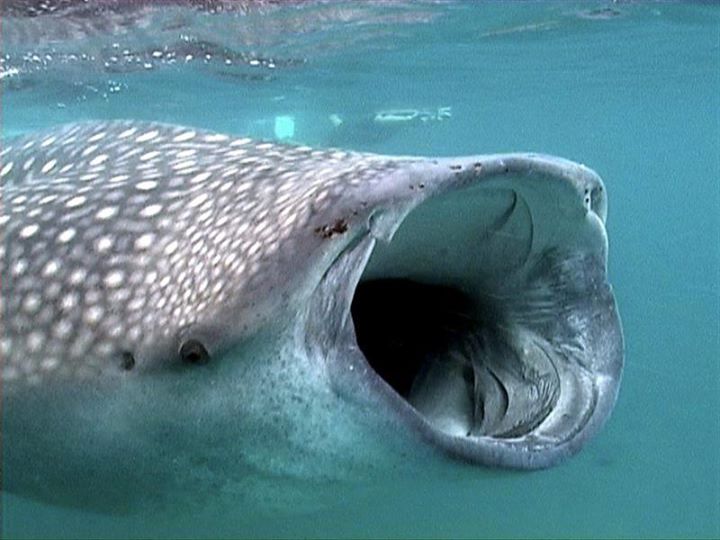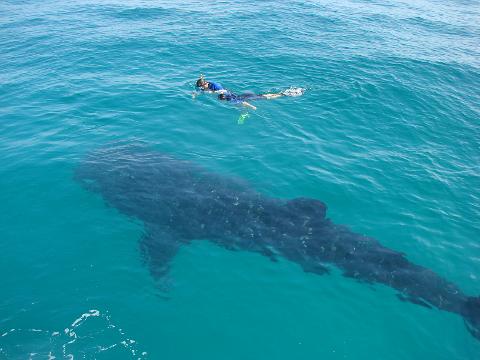 Duration: 8 Hours (approx.)
Location: Isla Holbox, Quintana Roo
Product code: WSSEBEN
Officially, the Whale Shark Season starts on May 15th and ends on September 17th. This period has been determined by the Mexican authorities because it is in these months when the species are in the region according to their migration patterns, but whale sharks don't migrate all from the same place and at the same time. This means that they don't show up in our area in large groups from one day to another. At the beginning of the season we have scattered sightings finding them in small numbers first, and as we go more into the season the number of whale sharks increases until we reach a peak from July to August. On this tour we search for whale sharks going to the spots where we know we could most likely find them and where we consider it is worth trying.

Our office is located in the heart of Isla Holbox, on the Gulf of Mexico. Just a short two-hour drive from the Cancun Airport and the Riviera Maya Resort areas. We are proud to be one of the first companies ever to do the whale shark excursion on Isla Holbox.

Live an once-in-a-lifetime experience.



Our Tour



Holbox Whale Shark Tours / VIP Holbox offers you a real VIP experience:




ALL EQUIPMENT included:


snorkeling gear & life jacket.

FOOD:

We are the only whale shark tour to offer so much! Apart from cold water and soda during your tour, we also offer:
BREAKFAST: Have a great start at Luuma with a light breakfast including coffee, tea, fruits, yoghurt and sweet buns. Where our professional staff give all the required day's information & safety briefing.
LUNCH: Enjoy the freshest fish ceviche of your life (lobster seasonally). Served with tortilla chips


Itinerary

Get ready for an unforgettable day.
We meet in Luuma at 7. We have a small briefing, give you the necessary equipment, and offer you a light breakfast to have a great start. Then, we walk to the pier, where our boat is waiting to start our journey to find the whale sharks. The trip will take us between one and two hours and we may find different species on our way (if we see a giant manta and its behavior permits it, we can also swim with this harmless creature). Once in the area, we will swim by the whale shark in groups of two plus the guide, for safety reasons and to ensure you get the best experience.

On our way back, we will stop near Cabo Catoche to snorkel the "cuevones" reef and maybe see sea turtles, nurse sharks, lobsters, squids, octopuses, and different reef fish. During our journey, we will prepare the freshest ceviche. Finally, we will go to Santa Paula, where we can stretch our legs, have a pleasant swim and enjoy our ceviche. From this point, we have a 45-minute journey back to Holbox.
Bring
Swimming suit
Hat
Towel
Biodegradable sunprotection
Your own snorkeling gear if you prefer using yours
Your contagious good humour!
Inclusions
Comfortable boat in perfect condition with GPS
Snorkeling equipment
Bilingual guide
Light breakfast at office: coffee, tea, fruits, yoghurt and sweet buns
Cooler on board with water, sodas & delicious sandwiches
The freshest fish ceviche of your life served with tortillas chips
Cancellation Policy

Our payment, cancellation & refund policy is very simple:
A first payment of 50% is made at the time of booking. The balance of the payment is made on the same account as the deposit 72 hours prior the tour.
All reservations are confirmed by email when booking. You will also receive a reminder two weeks and 48 hours before your tours.
Cancellations prior to 48 hours of swim date get a full 100% refund.
Cancellations at a minimum of 24 hours receive a 50% refund.
Cancellations under 24 hours and "no shows" are NO refunds. $0 refund.
Restrictions

Children under 6 years old are not allowed. This trip is not recommended for pregnant women, the elderly and/or people with back problems, because of the type of movement the boat might have. In such cases, we will ask for a medical certificate to allow participation.
Click here to see the location of VIP Holbox/ Holbox Whale Shark Tours / LUUMA